Hybrid cloud is the concept which evolved during the turn of the last decade when companies had their apprehensions of adopting and solely relying  on public cloud services like  AWS.
The major concern of the companies on public cloud  were primarily around the following points:
Security
Vendor Lock-in Concern
Data Location
Regulatory Compliance
Connectivity
In 2017 nearly 70% of cloud users are using hybrid cloud. Hybrid cloud consists of a private cloud offering which is run on premise and there are some workloads run on the public cloud. To run a cloud offering on premise there is requirement of capital expenditure (capex) to setup the cloud infrastructure. This expenditure will be part of total cost of operations (TCO) incurred by the business to run its IT operations. Whereas the the workloads  that run on public cloud will be based on rental based subscription  part of operational expenditure (opex). Thus hybrid cloud setup  includes addition of both opex and capex costs to run its operation.
In this blog we will discuss about the sample breakup of minimum cost required to run a datacenter with a 8U standard rack. Lot of these costs are hidden in nature and needs to be carefully understood before any implementation else the value of cloud will be negated.
Hardware & Software Costs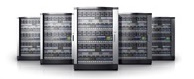 Rack
Racks are required to host the hardware running a private cloud setup.
Server
Servers are the computing power that is needed to serve a cloud offering.
Networking
Networking switches and routers are core components for traffic and data movement.
Storage
Storage devices like NAS or SAN are used for data storage to run a private cloud offering.
Host/ Guest Operating System License

Operating System licenses need to be factored to run the host system and the guest virtual machines in a cloud offering.
Virtualization &  Cloudstack Software licenses
Private Cloud solutions cannot be build without a virtualization or hypervisor  layer like vmware, hyperv or kvm's. This is a core component for today's cloud technology. On top of it you need to run a cloud solution which could be open source like openstack or licensed versions from vendors like citrix or microsoft.
Rental Space Costs

Rental space cost is generally not accounted but if your datacenter facility is in prime business location then this does count for significant monthly recurring cloud infrastructure cost.
Cooling Costs

To run cloud systems smoothly and avoiding overheating of hardware there is requirement to have efficient cooling systems.
Power & Backup Costs

To run any datacenter and avoid disruption of cloud services it is necessary to make sure that there is non stop 24*7 power supply. in order to avoid power disruption from the grid there is requirement for backup UPS system and generators to be in place. Without significant investment in this segment there will be high chance of catastrophic failure of business application being served from the cloud. This will also affect any Service level Agreement for the cloud offering.
Security Costs

Security is a prime component for any cloud or datacenter offering. For private or hybrid cloud businesses need to factor cost of multi layer security deployment. It starts from base physical access security to online security including firewall devices, ddos equipment, network and edgepoint security to prevent any breaches to the cloud datacenter.
Labor Costs

To run a private or hybrid cloud offering it is requirement to have highly qualified cloud architects and system administrators. These are one of the most highly paid hourly or monthly job roles in the IT industry today.
Maintenance Costs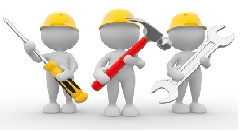 The complexity of running a private or hybrid cloud setup increases the maintenance cost. This is not always factored in during a cloud setup process. The hidden cost is significantly higher when using open source solutions as very highly competent technical team is required to maintain them as escalation point is not available.
Below is an illustration of the breakup of costs to be incurred while building a bare minimum hybrid   cloud:-
       Type of Costs
   Monthly Cost
 Annual Cost
Minimum Basic  Costs

(4-6U Server, Networking, Storage, Rack & Software)

$7,000
 $84,000
Rental Space Costs

(250-500 square feet)

$833
$9,996
Cooling Cost
$1250
$15,000
Power & Backup Cost

(Power Bill, UPS & Generator)

$1000
$12,000
Fire Suppression Cost
$216
$2,592
Security Cost
$119
$1,428
Soft Cost

(Labor & Maintenance)

$3,000
$36,000
Total Cost
$13,418
$161,016
Keeping the above mentioned cost factors in mind while building your own hybrid cloud will be beneficial to businesses. Drootoo can help businesses to save upto 70% of the TCO of running a hybrid cloud and yet address all the concerns of using public cloud services. Please write to us at [email protected] for more information and discussion.