Happy Healthy New Year 2022 To All
As we enter 2022, it is very important to recollect our achievements in middle of this global pandemic crisis in 2021. When we had entered January 2021, the year started with optimism as vaccines for covid were getting rolled out globally at last and the highly contentious democratic elections were over to decide the new global policy maker in Washington DC. Closer at home, Singapore became one of the first nations to receive the first shipments of the vaccine in Asia. After an unprecedented 2020 when business ecosystem especially B2B were badly crippled due to pandemic, lockdowns and supply chain issues it seemed we were looking at the light at end of the tunnel. However, while exiting the year, we are still in an uncertain world with new variants affecting even the vaccinated population and public sector measures which has still been knee jerk to say the least. While 2020 was the year of survival, 2021 was the year towards path to recovery and 2022 still started cautiously with the pandemic wave cause by the omicron variant. This dynamic business macro environment threw many challenges to our nimble team at  Drootoo which we took head on.

The biggest challenge that we faced at Drootoo, was the enterprise procurement system, which relied on direct B2B interfacing with customers and tendering system, had come to a grinding halt in the pandemic uncertainty. This challenging scenario for an enterprise startup required us to think radically of our business and innovate our current go to market model during the pandemic. None of our leadership team members had any prior experience in such acute global business macro environment.
Re-inventing the business model
The team went back to whiteboard session over teams to plan the future roadmap of the company. It was evident that a major business pivot was the need of the hour. The following illustrates how the company pivoted its strategy.
Implement Global Co-Sell Strategy
To scale and diversify from home market requires strategic partnership with a globally leading and trusted brand. For this the team worked hard for months to align with Microsoft's One Commercial Program. Drootoo's offerings are rigorously validated over the last 12 months and co-branded under Microsoft logo for the international enterprise market procurement under the program. Drootoo's offerings on Microsoft can be procured directly from  Microsoft's marketplace and through Microsoft's sales subsidiaries in the following territories : Australia, Canada, India, Malaysia, Singapore, United Arab Emirates, United Kingdom & United States of America
Launch Channel Partner Program
Acceleration of Sales Revenue, increasing share of wallet and acquiring new customers are the benefits of Drootoo's program for partners in the new normal. The new normal is driving acceleration of innovation across various industries with business transformation and agility being core component of every company's market growth strategy. This requires cooperation between various solution and service providers to address the growing market need. Drootoo's program had been carefully designed to achieve these practical business objectives. This framework rewards and supports channel partners based on their go-to-market model and investment with Drootoo. All new partners can enter the program at partner types based on area of specialization.
Distributor Global Partnership
This B2B led, Go-To-Market strategy will benefit customers in global regions where currently Drootoo is not having a physical presence. Challenges faced by overseas enterprise customers especially telco's and manage service providers in procurement of Drootoo's products and technology will be made easy through this distribution model. This makes it easy to support the business KPI's of our global customers. We are glad to work with our distributor partner teams at Ingram Micro and CloudBlue for increased sales  and customer success.
Global Market Scaleup
Among the great tough lessons, we learnt during the pandemic, that even as a startup it is near fatal to just rely on a single home market even before you have started scaling. Political and business uncertainties as thrown by the pandemic can finish a business even before it had established its market strategy. Working with distributors and co-sell partners can set the  market brand credibility required for a global penetration. This strategy helped us to launch general availability of Drootoo's products to our customers in European Union and Latin America. Further products would be available to other global markets in US, UK, Canada, Australia, India, UAE and Malaysia within the next couple of years.
Build Diverse Portfolio
With our years of research and development experience in the space of distributed cloud computing through our flagship UCPTM , we realized that as a B2B provider there is demand for innovative solutions on the cloud in the space of transformation, security,artificial intelligence and data. This gave  opportunity to the team to develop new business solutions to cater to the customized specific needs of our customers based on drootoo's intellectual property. This was not a mean feat to put thought leadership in new creations based on market demand in the middle of the raging pandemic and lockdowns. However, the society in transformation makes it one of the best times to build new ideas into reality with physical intrinsic  value.
Drootoo's Service Level Guarantee
 Last year 2021,had seen multiple and frequent outages of nearly all major hyper cloud services. None of the single public cloud vendors  can claim that they were able to guarantee the 99.999 SLA  for their  end customers, infact they were not even 99 in their actual  service  uptime causing billions of customer dollars lost. The major reason for  these failure in service level agreements and service level objectives were not having proper business continuity measures, lack of disaster recovery drills, transition of leadership teams, failure to predict peak  capacity utilization, domain related configuration issues, internal personal issues and many more. However, the financial losses were felt by customers who had a single cloud and, in most cases, a single  region or zone production strategy. To my personal satisfaction I am glad to let everyone know that at drootoo we were able to provide a  zero outage 99.999% SLA to our cloud platform customers. This was possible due to hard work of our backend team,  great software code and having a resilient microservices architecture. We hope to keep the  same performance level as we scale up our business over time.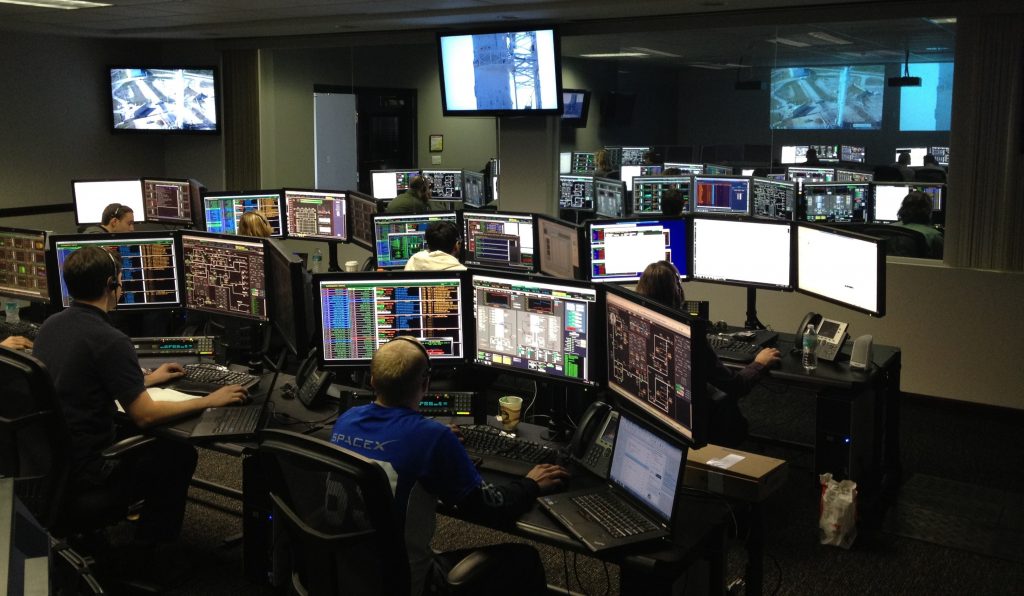 The way forward in 2022 & beyond in this decade….
Web 3.0 is being imagined to be the decentralized and distributed next version of the web. In The New Normal, Cloud, AI and Data has just become like air, water and land which are basic necessities for businesses to survive and thrive. Adoption of cutting edge 5G and iot networks are enabling distributed cloud to generate a data tsunami which businesses would like to exploit while maintaining security and privacy. Even for metaverse the underlying technology will be built on distributed cloud for better streaming. At the same time finding the right human resource in the industry with all the cloud expertise is becoming harder than ever. Drootoo's distributed cloud technology and platforms are well poised to help businesses become agile, reinvent and grow in this new digital, remote and data led business world. Our many decades of expertise and home-grown distributed technologies ushers in continuous innovation to drive greater customer value. Drootoo with its technology and solution will be an important building block for an efficient distributed Web 3.0.
As per Gartner in 2022 and beyond in this decade cloud will be evolving and will become more prominent than the last decade.  According to Gartner, distributed cloud will overlap public cloud, metro area cloud, 5G mobile cloud, IOT edge cloud and network edge cloud. New applications and solutions will be built on this infrastructure whether it is web 3.0 or the metaverse.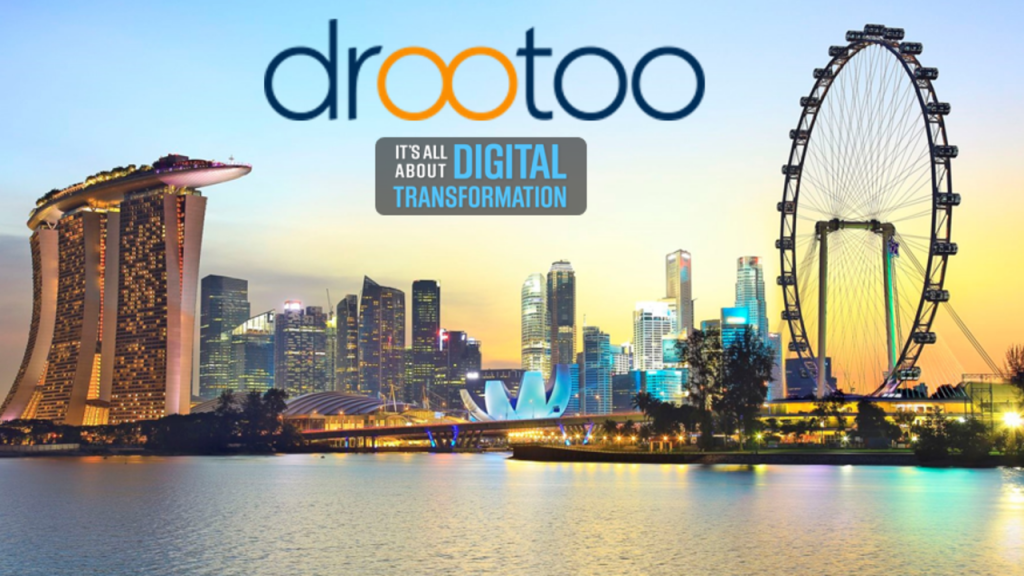 Closing thought ……
During times of crisis, which happens multiple times in the lifetime of an organization, what drives a team or company forward is its core culture and belief system. At Drootoo we don't hide, we stand tall in front of challenge :
DROOTOO's  Mission Statement: "Drootoo's mission is to transform businesses and make them high performing entities with its platform and technology. We believe that every company big or small should be able to have complete control of its infrastructure, data to spur innovation and business potential."
DROOTOO's Vision Statement: "Drootoo's vision is to be World's fastest, largest distributed cloud network which will help every business scale universally to its full business potential."
DROOTOO's Value Statement:  "Drootoo's value is that we are the real JEDI's of business and technology world. Our honest and persistent actions helps to strike the balance in the business world. We NEVER EVER GIVE UP."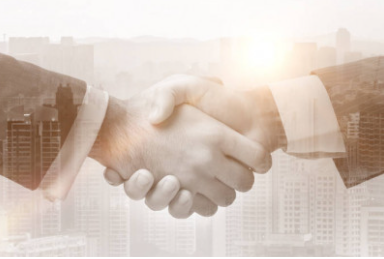 We look forward to work with everyone of you to make it an exciting and innovating decade !